PlayStation Network (PSN) was launched by Sony in 2006. The amount of people who signed up was overwhelming, and everyone chose a PSN name as their online ID. Sony refused to allow users to change their PSN name, and many people were unaware that this was permanent.
Sony announced in October 2018 that you'd be able to change your PSN name. PlayStation Preview Program launched the option initially in beta, but now anyone can change their PSN name, either on their PS4 or online.
How to Change Your PSN Name
You can change your PSN name on your PS4 by following these steps:
Open the Settings menu.
Go to Account Management > Account Information > Profile > Online ID.
You may enter a new name for your PSN account (or one of the suggestions).
Follow the onscreen instructions to complete the change.
You can change your PSN name using a web browser by following these steps:
Log in to your PlayStation Network account and select PSN Profile.
You can edit your Online ID by clicking the Edit button next to it.
Enter a new PSN name if you wish.
Follow the onscreen instructions to complete the change.
If you change your PSN name, you do not lose your old one. By contacting PlayStation Support, you can revert back to an old PSN name. If you want your friends to notice your new PSN name, you can display your old PSN name next to your new PSN name for 30 days.
However, changing your PSN name comes with some risks. Newer titles support the feature, but older titles do not. Certain titles may have critical issues.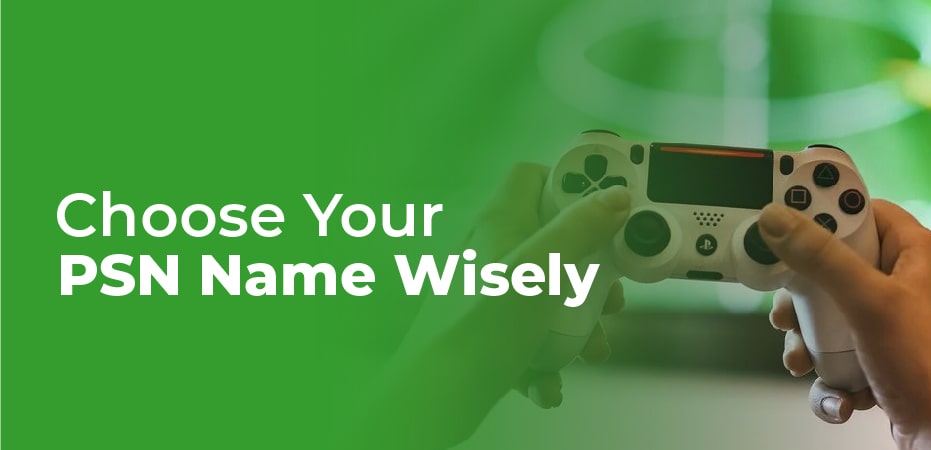 Choose Your PSN Name Wisely
Your PSN name can be changed once for free, but every subsequent change will cost you money. It will cost $4.99 for PS Plus subscribers, $9.99 for everyone else. That is why it would be wise to get the PSN name change right the first time.
Since Xbox owners can change their Gamer tags for a while now, it is long overdue. Still, it gives those of you who chose awful PSN names when you were young the chance to start over. Then you can play PS4-exclusive games.
The Cost of Changing Your PSN Name:
If you are certain of what you want to change your username to, Sony allows you to change your password for free once, allowing you to correct an old password. Any further changes after that point, however, will require a fee. For members of the PlayStation Network, subsequent instances will cost $10 per change, or $5 per change if you're a PlayStation Plus subscriber.
The cost of changing your PSN ID goes beyond the standard dollars and cents calculations. Sony warns that some PS4 games may be affected after you change your ID. According to PlayStation, a name change will have an impact on a number of PS4 games, resulting in problems like losing Trophies and paid currency. The name change isn't supported in PS3, Vita, and PS/TV games and apps. Additionally, Sony warns that there may be issues with other games that didn't arise during testing, so it's a little bit of a gamble either way.
In light of those caveats, here's how you can change your PSN ID.
How to change your PSN ID on a PS4
Go to Settings > Account Management > Account Information > Profile > Online ID on the PS4 dashboard
Follow the prompts to create a new ID and change it
How to Change PSN ID on a PS5
Go to Settings > User Accounts > Accounts > Profile > Online ID on your PS5 dashboard
Follow the instructions to create a new ID and then finalize your changes