Reddit is one of the most popular social networking sites in the world. It offers a large collection of communities and forums – called 'subreddits' – where people can post news and other content and comment on other people's posts. As of February 2021, there were more than 430 million monthly active Reddit users, but many users wanted to delete their accounts. Here's how you can do it.
You can spend a lot of time on Reddit, and you can end up with a lot of digital clutter. Additionally, previous data protection issues have plagued the platform. Social platforms like Reddit share user information with third parties, which has not been well received by users in the past. Although GDPR compliance can help close many of these gaps, many organizations still have a long way to go.
Are you aware that you can turn off information sharing from your Reddit profile settings? Maybe not since Reddit doesn't advertise this openly.
Consider opting out of Reddit if you are concerned about the misuse of your personal information.
What You Need to Know About Deactivating Vs Deleting
Your Reddit Account Reddit does not allow users to temporarily disable their accounts. Reddit is gone forever, along with all your favorite links, once you delete your account. After your accounts are deactivated, any comments not deleted individually will still be visible, however, the author of the comment will be displayed as [deleted].
No one else will be able to use the same username as you if you change your mind in the future. Additionally, there is currently no automated way to download your Reddit data. Your user data can be downloaded from the company if you contact them.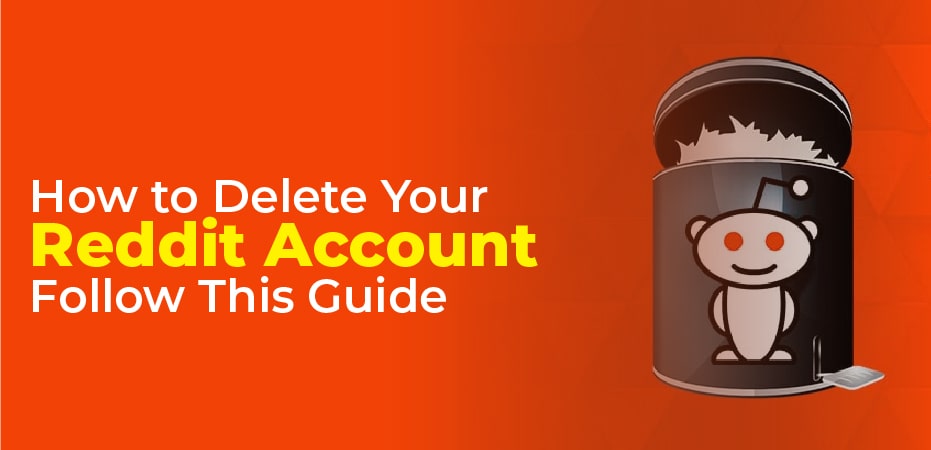 How to Delete Your Reddit Account – Follow This Guide
You can permanently delete your Reddit account if you have decided Reddit is no longer for you. Follow these simple steps.
Open a Reddit account.
Click on the user icon and select 'User Settings' from the drop-down menu
Click the 'Deactivate Account' link at the bottom of the page.
Enter your Reddit username and password again, as well as a reason for deleting your account if you wish. Verify that you understand deactivated accounts cannot be recovered and click 'Deactivate'.
Since this action cannot be reversed, you will be asked to confirm. Click the deactivate button.
You will no longer be able to access your Reddit account.
How To Keep Your Online Data Private
There have been several newsworthy scandals in recent years concerning the privacy policies and protocols of numerous social media platforms. There was the Cambridge Analytica scandal, in which 87 million Facebook users' data was inappropriately shared in 2018.
Social media accounts provide a lot of information about you. There have been many cases of burglars breaking into houses that are empty because of holiday announcements on social media.
Through geotags, many social media users reveal their exact location to the world without realizing it. If you include your date of birth on your profile, you may give away your address to fraudsters, who may then be able to commit identity fraud. It is riskier to provide as much information about yourself as possible online.
However, social media also serves other purposes – such as staying connected with friends and family and for business purposes. There are a few things you can do to stay safe if you are not ready or in a position to give up social media.
You should read the privacy policies of any social media sites you are using, and be cautious of any that share your data regularly with third parties.
You should also monitor your privacy settings. Ensure that only trusted family and friends can see what you post if you haven't already done so.
Additionally, do not allow social media platforms to access your location. Regularly check your privacy settings to ensure that nothing has been adjusted without your knowledge.