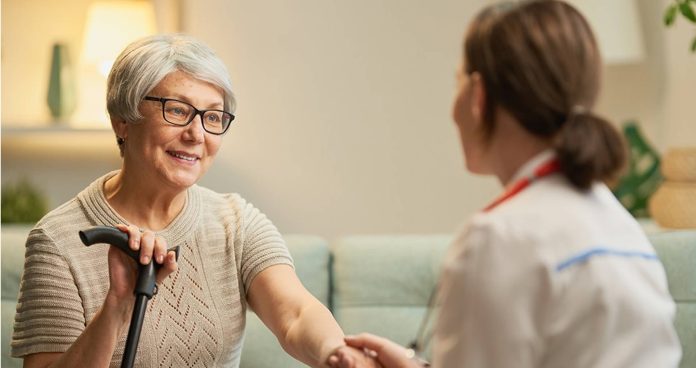 A variety of home care services can help aging family members stay safe and healthy in their homes. These services may include nursing care, physiotherapy or occupational therapy, meal preparation or help with washing and dressing. They can also reduce the demands on families as informal caregivers.
In Canada, publicly funded home care is coordinated by local Home and Community Care Support Services organizations and delivered through contracting service provider agencies. Standardised assessments (the interRAI Home Care assessment and the interRAI Contact Assessment) are used to identify individual care needs and to track changes over time.
Home Instead Senior Care
Home Instead is one of the most well-known and established home care agencies in the country, and it operates through a network of independently owned franchises. It offers a full range of services, from personal care to dementia and Alzheimer's care. It also provides transportation services, hygiene assistance, and meal preparation.
While many home care in toronto companies focus on low-level services, Home Instead is a leader in specialized care. Its caregivers receive specialized training in chronic diseases, such as heart disease and COPD, and it offers a proprietary program that prepares caregivers to care for seniors with memory impairments.
A large number of online reviews praised Home Instead's frontline caregivers, with very few complaints about lack of compassion or competence. However, there were a few negative comments about the company's office staff and administration. In particular, some reviewers reported having to wait a long time for a care coordinator or scheduler to call back. This is an issue that other companies encounter as well.
Nurse Next Door
Nurse Next Door is a premium home care service that helps seniors age in place. Their services include companionship, meal preparation, housekeeping, transportation and more. Their caregivers have experience with Alzheimer's and dementia, and can help keep seniors safe and engaged at home. The company also offers 24/7 care for clients who need it.
The service includes an in-home consultation, during which the nurse or caregiver will assess your loved one's needs and create a personalized care plan. The caregivers are licensed, insured and bonded and undergo background and reference checks. Nurse Next Door also focuses on continuity of care, sending the same caregiver to your home each time.
The company's hourly rates vary by location and the level of care you need. There are no long-term contracts, and you can customize the schedule to fit your family's needs. The team at Nurse Next Door can even provide transportation to events or doctor's appointments. They can also arrange end-of-life care, including hospice and palliative care.
Heritage Complete Home Care
Heritage Complete Home Care is a Medicare-certified home health agency that provides services in the comfort of patients' homes. Their nurses can help with a variety of medical needs, including wound care, blood pressure monitoring and more. They can also teach patients and their family members how to manage certain activities, such as bathing and eating.
The company's home health aides provide personal home healthcare services, including bathing, dressing, grooming, oral hygiene, hair care, skin care and medication management. They can also assist with preparing meals, running errands and grocery shopping. They are also trained to take vital signs and provide companionship services.
This home health care program is located in Toronto, Ohio and offers a full range of home health care services. Its staff is highly-trained and provides home health aides, nurses, therapists and other professionals. They are licensed by the state of Ohio and have a high customer satisfaction rating. Their services are covered by most insurance providers, including Aetna Medicare, Anthem Medicare, Humana Medicare, and Mountain State Blue Cross/Blue Shield.