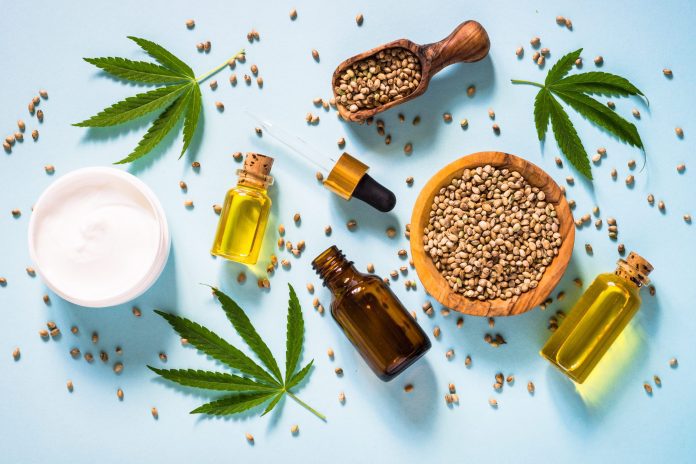 CBD oil has become the latest health craze to hit the high street, with claims it can help everything from pain to anxiety. But what is it and does it really work?
CBD is a naturally occurring compound that can be found in hemp plants. It can be purchased legally in the UK as a food supplement provided it has less than 1mg of THC.
What is CBD oil?
CBD, or cannabidiol, is a natural compound found in the cannabis sativa plant. It has many potential health benefits but does not contain THC, which is responsible for the "high" feeling associated with marijuana.
It interacts with one's endocannabinoid system to promote balance in the body and mind, according to Harvard Medical School. This can help ease symptoms like pain, anxiety and sleep problems.
You can get CBD in many forms, including capsules and tinctures. A popular way to take it is under the tongue — your tongue has many blood vessels, making it easy for CBD to reach your system. You can also add it to drinks or put it in a balm or rub to apply to sore muscles or joints. Some people experience side effects like fatigue or changes in appetite when taking CBD, but these are rare.
How does it work?
The body's endocannabinoid system produces natural substances that bind to receptors and reduce pain sensations. CBD mimics these, helping to relieve chronic aches and pains.
It's also been found to help with nausea caused by chemotherapy, and ease muscle spasms in people with MS. There is even some preclinical evidence that it might extend life in people with glioblastoma, though more research needs to be done.
Because CBD is classed as a food supplement, rather than a medicine, it's not regulated by the UK drugs authority. That means the packaging and ingredients can vary, so be sure to check before you buy. Ideally, look for a product with clear dosing instructions and an ingredient list on both the label and website. It should also state whether it contains any THC, the psychoactive component of cannabis.
Is it safe?
CBD products are legal in the UK, if they contain only trace levels of THC (the psychoactive component in cannabis). Hemp is a variety of the cannabis plant that contains very little THC and can be used for seeds, stalks, and flowers to produce CBD-rich food supplements.
CBD is a natural compound that works by supporting the body's endocannabinoid system, which maintains balance in the body's cells, glands, and organs. It is thought that it may help to relieve a wide range of conditions, including pain and anxiety, as well as reducing nausea from chemotherapy.
CBD can be taken as a supplement and is widely available in health food stores, Holland & Barrett, and online. It is important to note that any product you buy should have a certificate of analysis and be produced using CO2 supercritical extraction, which preserves the cannabinoid and terpene content.
Is it legal?
CBD is legal to buy in the UK as long as it doesn't contain THC, the psychoactive cannabinoid that gives cannabis its high. It's also legal to manufacture and sell as long as it follows the Novel Food regulations set by the FSA.
CBD can be found in a wide range of products from creams to sexual lubricants, but the highest concentration is generally in oils. Ideally, you should always choose a product that comes with full lab reports and batch test results to ensure that it is compliant with the Novel Food regulations.
As with all new supplements, we recommend speaking to your GP before you start taking CBD oil. It is possible that it may interact with some prescription medication, especially those metabolised by the cytochrome P450 family of enzymes.
Where can I buy CBD oil in the UK?
CBD can be purchased without a prescription in the UK, but the THC content must not exceed 0.2%. It's available in oil tinctures, capsules, edibles, and creams.
A popular option is to take CBD tincture oil sublingually (under the tongue). The capillaries beneath the tongue absorb the compounds and transfer them into the bloodstream.
The resulting endocannabinoid system response reduces anxiety and promotes restful sleep. In addition, CBD can help ease back pain and arthritis.
At GreenBox, we stock a selection of the UK's most trustworthy CBD oils from Love Hemp and Vitality CBD. These are all lab tested, quality-assured, and vegan-friendly. Our range also includes a water soluble CBD oil which has been formulated to increase bioavailability, making it up to 10 times more effective.CBD Oil UK