This tool records output streams from a computer, including broadcasting radio, speaker outputs, live streaming audios, and even system sounds. Some sound cards come with stereo mix by default, but most Windows 10 users don't enjoy it by default as it is disabled.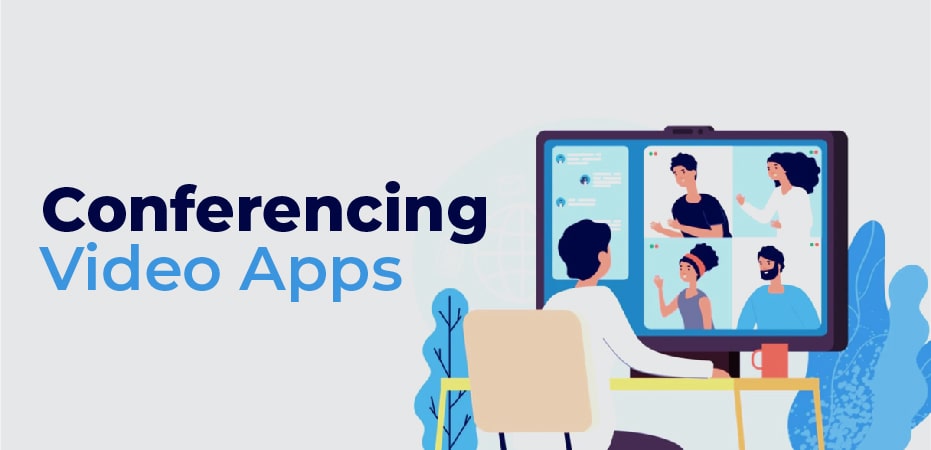 Top 5 Free Conferencing Video Apps:
Here are the top 5 free conferencing video apps. Please read below if you wan to enjoy these given apps.
Google Hangouts:
Google Hangouts is available to anyone with a Google account. Google Hangouts allows free Gmail and G Suite Basic customers to chat in a video call with up to ten people. The service also supports simultaneous voice chat as well as the ability to join conferences via email or a shareable link.
Google has relaxed some restrictions on its G Suite and G Suite for Education service for all customers, regardless of tier. Through July 1, 2020, customers can hold video conferences with up to 250 participants.
Additionally, G Suite customers have access to enterprise software features, including the ability to stream video to up to one million viewers within a domain, as well as to record and save meetings directly into Google Drive.
Google Hangouts can be used in most web browsers, or with the Google Hangouts apps for iPhone and Android.
CISCO Webex Meetings
Cisco is usually associated with expensive Enterprise products, which are often out of reach for free users. A robust free version of Webex is also available for those seeking barebones video conferencing.
You can host up to 100 participants at once, for as long as you like. Your free account includes 1 GB of cloud storage and no limits on the number of calls you can make. Several conference features are available, such as screen sharing, video recording, and file sharing.
A standard telephone can be used to join a Webex conference in up to 52 countries. You can use your webcam with the website, with a dedicated website, or with mobile apps for iPhone and Android smartphones (each with its own screen sharing features).
Zoom Meetings
Zoom is an enterprise-level video conferencing tool, with a free option. The free account allows users to host video conferences for up to 100 attendees, but conferences for 3 or more participants are limited to 40 minutes.
You can upgrade to a paid plan to remove these limitations, or you can just keep your conferences short and sweet. Once you reach the limit, you could simply host a new meeting. There is no limit on the number of meetings you can host.
You can join Zoom via the web, apps, extensions, as well as mobile apps for iPhones and Android phones. Users can also join by phone if necessary. Furthermore, free users can record video or audio locally and share screens with other conference participants.
Jitsi
This is an open-source project that is 100% free and open to the public. Various options are available for using Jitsi, including the hosted version offered at the meet.jit.si and a self-hosted video conferencing solution here.
There are currently a maximum of 75 participants per call in Jitsi, but performance may suffer if there are over 35. 35. The project is working on "going beyond 100" participants at once. The service supports phone-in audio participants in both the hosted and self-hosted versions. The service supports screen sharing and has mobile apps for iPhone and Android (plus an F-Droid package).
Jitsi conferences can be recorded by streaming them to YouTube and passing the link around (private or unlisted), or you can download the files for safekeeping.
There is no premium tier to Jitsi and the technology is used by 8*8, which makes it free.
Skype:
Many users are familiar with the popular VoIP app Skype. It's free and suitable for small teams of up to 50 people (including the host). In April 2019, the company released the expanded video calling feature, which improves on the previous limit of 25.
Any computer with a web browser can be used to join the meeting. The Skype app may be necessary to participate on mobile devices.
Skype includes a useful cloud-based call recording feature that any call participant can use. In addition to notifying other participants that the call is being recorded, this allows users to save and share the recording for up to 30 days.