When you are already an advanced YouTube user, you don't have to worry about how to upload YouTube videos. However, sometimes it is required to delete a YouTube video, a playlist, or a YouTube channel completely. There may be a variety of reasons to get the video away from the video giant, regardless of whether it is your video or not. Here are some ways to remove a YouTube video:
How To Delete a Video from YouTube?
A video you uploaded a long time ago has become outdated. Your channel has too many video files. Your video has been requested to be deleted. This video no longer appeals to you. It doesn't matter. You should delete the video permanently.
Log onto YouTube to do so. Ensure that you are logged in.
From the channel page, select Video Manager.
You'll then see a list of all your YouTube videos on the YouTube Video Manager page. Mark the one you want to delete and click on Actions.
Click Delete to permanently remove the video. If you don't want to delete the video, you can hide it. You do this by clicking Private or Unlisted.
As YouTube videos cannot be restored after deletion, consider whether it is really necessary to delete the video. Copy the YouTube video onto your computer before you delete it.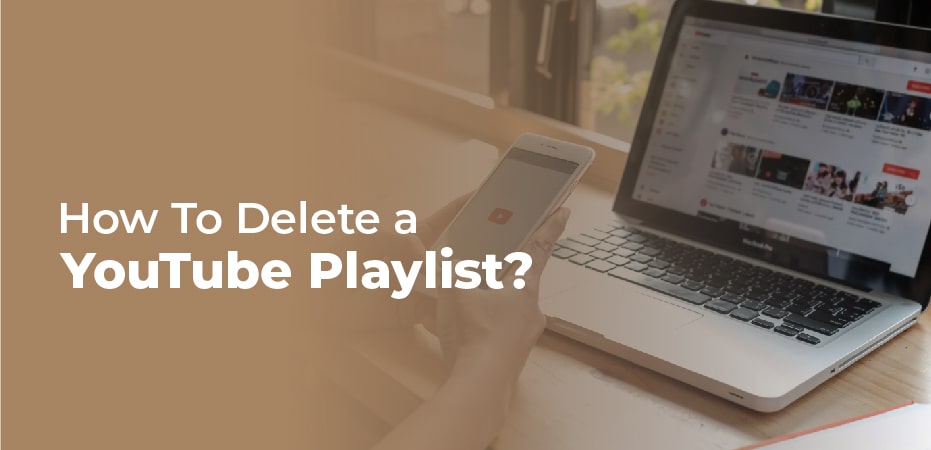 How To Delete a YouTube Playlist?
Video can be removed from a playlist one by one or a playlist can be deleted completely. To delete a YouTube playlist, follow these steps:
Sign in to your YouTube account.
Select the playlist you wish to delete. In my case, it was Funny Moments.
Make sure you are on the Playlists page.
Click the three dots on the right and select Delete video.
How To Delete a YouTube Channel?
You can delete your YouTube channel if you no longer wish to maintain your presence on YouTube. The terms YouTube channel and YouTube account are often confused. There is no such thing as a YouTube account. You must sign up for a Google account to use YouTube. You can use a Google account to access different Google services, including Gmail, YouTube, Google Drive, Calendar, AdWords, and Wallet. You can remove your YouTube channel to stop using YouTube. However, if you delete your Google account, you will lose access to ALL Google services.
To delete your YouTube channel, follow these steps:
Click the wheel sign in your profile when logged into your YouTube account on a computer
to access your account settings. Select Advanced.
Press Delete Channel. You will be prompted to login again and confirm the deletion.
YouTube will then remove all of your content. You will still be able to access other Google services.
How To Delete Video with You or Your Content?
What do you do if there is a video on Facebook that was not uploaded by you, but on which you are present? This does not sit well with you. Maybe you're wearing those awful pajamas with pink elephants in them. You could just end up in a place where you don't belong. Perhaps it isn't even you, but your baby, and you don't agree with the fact that so many people are watching him, so you want the video clip deleted.
What Should We Do Now?
Get in touch with the video publisher directly. It is likely that he will be sympathetic and delete it himself if he is your mate.
Alternatively, you can leave a comment asking him to delete the video. An alert will be sent to the YouTube video channel owner.
In addition, you can request the deletion of a video by going to the About channel page and sending a message. If the owner of a YouTube channel does not monitor its property fairly often, the video will remain online for quite a while.
So, if it doesn't work, you can ask the YouTube team for help. You don't have to find out the phone number of a big YouTube boss. It's all taken care of right there. Videos have buttons such as Add to, Share and More. You can access the Report unit by clicking on More. The decision is yours, why you insist on removing the video from YouTube.